Wednesday, April 10, 2013
"
In brief, to be minimally serious the 'new atheism' should begin by looking in the mirror.
"
Noam Chomsky

(Source: Guardian)
Wednesday, March 27, 2013
Sunday, March 24, 2013
Each star is a US base. But just to be clear, Iran is the one that is threatening us.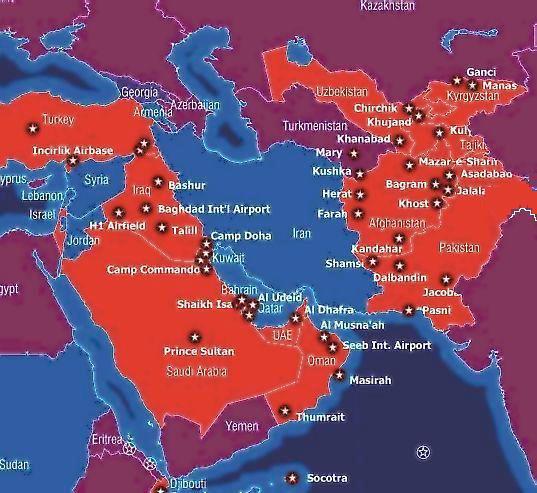 *simply click on the map above for article originally posted on 12/12/2011 :)
Tuesday, March 12, 2013
"
If Corporations Don't Pay Taxes, Why Should You?
"
Robert Scheer

(Source: truthdig.com)
Tuesday, March 5, 2013
Wednesday, February 27, 2013
"
You don't talk about your own crimes; it is one of those things you learn at Yale and Princeton and Harvard.
"
Noam Chomsky
Monday, February 25, 2013
"
It's important, particularly for Americans, to recognize that virtually everything that Israel does is with the decisive support, often direct participation of the United States.
"
Noam Chomsky
Thursday, November 1, 2012
Saturday, August 11, 2012
Friday, August 10th, 2012
Friday, July 13, 2012
The Middle East Needs Dialogue not War
Patrick Seale
http://www.middle-east-online.com/english/?id=53315